Christine Hansen-Coret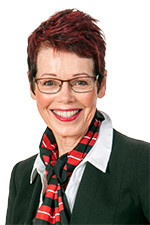 Property Consultant
Christine has been listing and selling real estate with the same company for 14 enjoyable years during which time she has been awarded Top Lister and Top Seller numerous times. Her previous background had been in teaching, advertising and family businesses. She is a 'people person' who loves nothing better than to help her clients move forward in their real estate dreams.
A continual flow of 'thank you' tributes and generous praise is testament to Christine's dedication and focus on all aspects of customer service.
Her real estate career has been defined by meticulous attention to detail, constant communication and dedication to achieving nothing less than the ultimate successful result. These highly developed people skills, backed by her own life experiences, her 'just do it' approach to business and the infinite passion and energy she has for the real estate industry has enabled her to establish a very successful career with the evidence demonstrated in her growing list of life-long clients.
Outside her working hours, Christine loves nothing better than to get out in the garden, growing many of her own veggies and herbs and preserving them for the winter months. Cooking, keeping up to date with home decorating trends, enjoying all kinds of music, travelling and catching up with friends and family, are all important elements of her full life. In addition to that, she proudly supports Hawthorn - our own northern Tassie team – Go the Hawks.
03 6334 3484
03 6334 3173
0402 887 863