Peter Haworth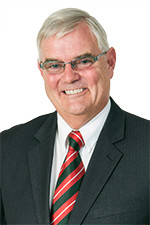 Property Consultant
With 35 years of experience dealing with clients through my own business and most recently, the last 15 years in Real Estate, I understand my client's needs, expectations and goals.
I strive to ensure that I deliver outstanding service and assistance to my clients to help them achieve great success and to exceed their expectations.
Over the years, I have received outstanding and extremely positive feedback from my clients, who in turn, and in consequence of my diligence, have recommended my services to their family and friends, whom I continue to deal with now.
These results are achieved through 24/7 dedication, always answering my phone, following up and touching base with, not only my clients, but the whole range of people involved in the Real Estate sale process from appraisal to settlement of the sale - solicitors, conveyance clerks, building inspectors, lenders, valuers, tradesmen & contractors, vendors and purchasers. This eliminates the stress on my clients by ensuring that everything runs as smoothly as possible.
With these traits and my passion, enthusiasm and love for my job, I believe this makes me the right person to trust to sell your home.
03 6334 3484
03 6334 3173
0417 520 803